Farm life, just a stones throw from the city
Sitting on 500 acres of Delta farmland, Mound City grows a variety of fruits and vegetables for picking. There are acres of corn, peas, rice, wheat, soybeans, pumpkins, berries and grapes. Guests may pick seasonal fruits and vegetables planted across the road from the farmhouses. Spend some time at Mound City and get a taste of real Delta farm life with all the comforts of home.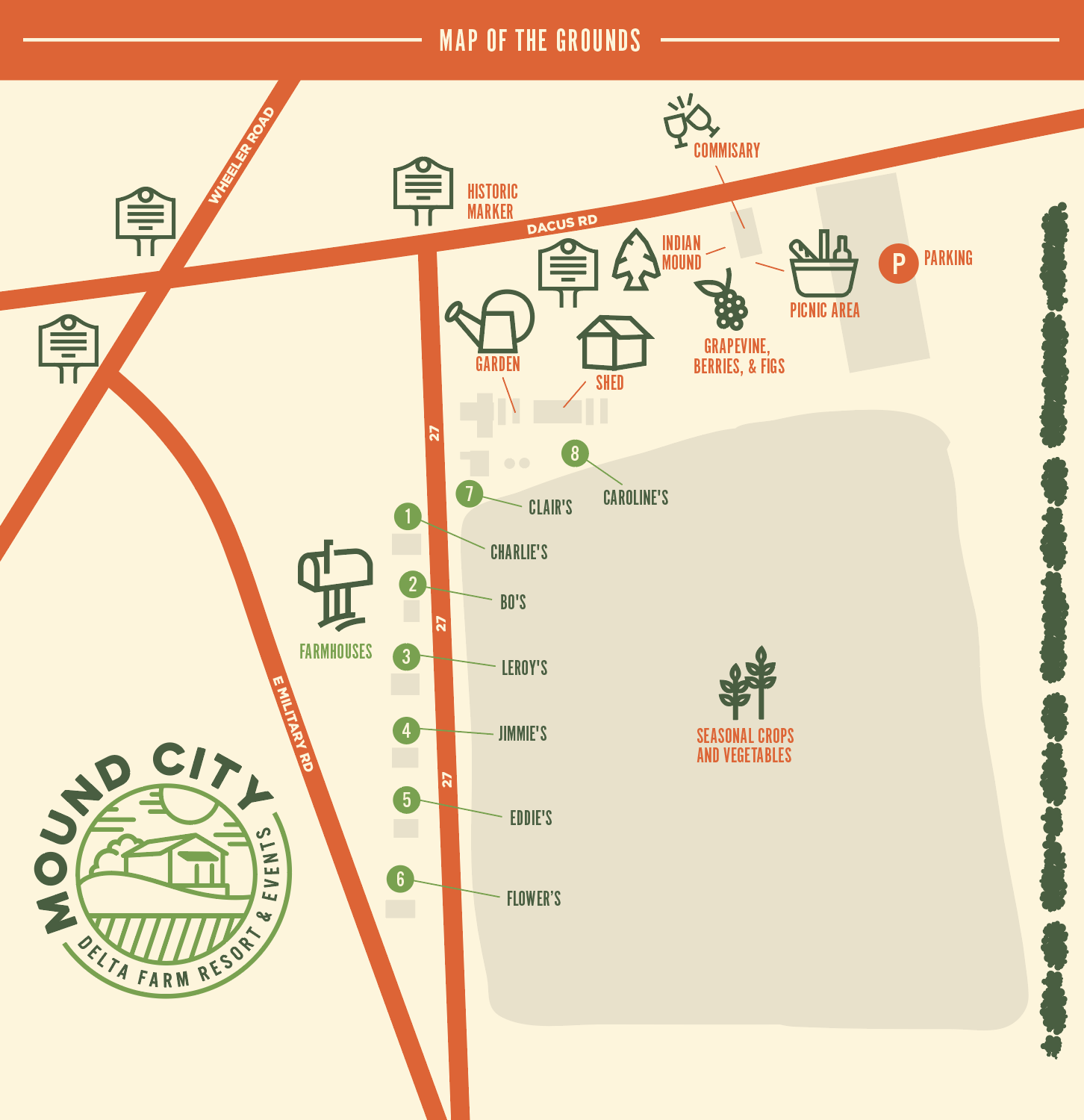 If you want memories to cherish for a lifetime, make them at Mound City. With indoor and outdoor accommodations and unique Delta backdrops everywhere you look, you won't find a more fitting venue for your special occasion.