A Mississippi Delta original
Mound City received its name by the early explorers due to the numerous Indian mounds discovered in the area. Once an old trading post, Mound City is now newly revitalized and boasts farmhouses for nightly lodging, an events hall and acres of Delta fun. Guests may pick seasonal vegetables growing across the road from the farmhouses, or just sit back and enjoy the south wind that keeps the place breezy and pleasant.
There's a lot to see in Mound City, and we want to make sure you see it all! Download our printable map so you can plot your course and take in all Mound City has to offer.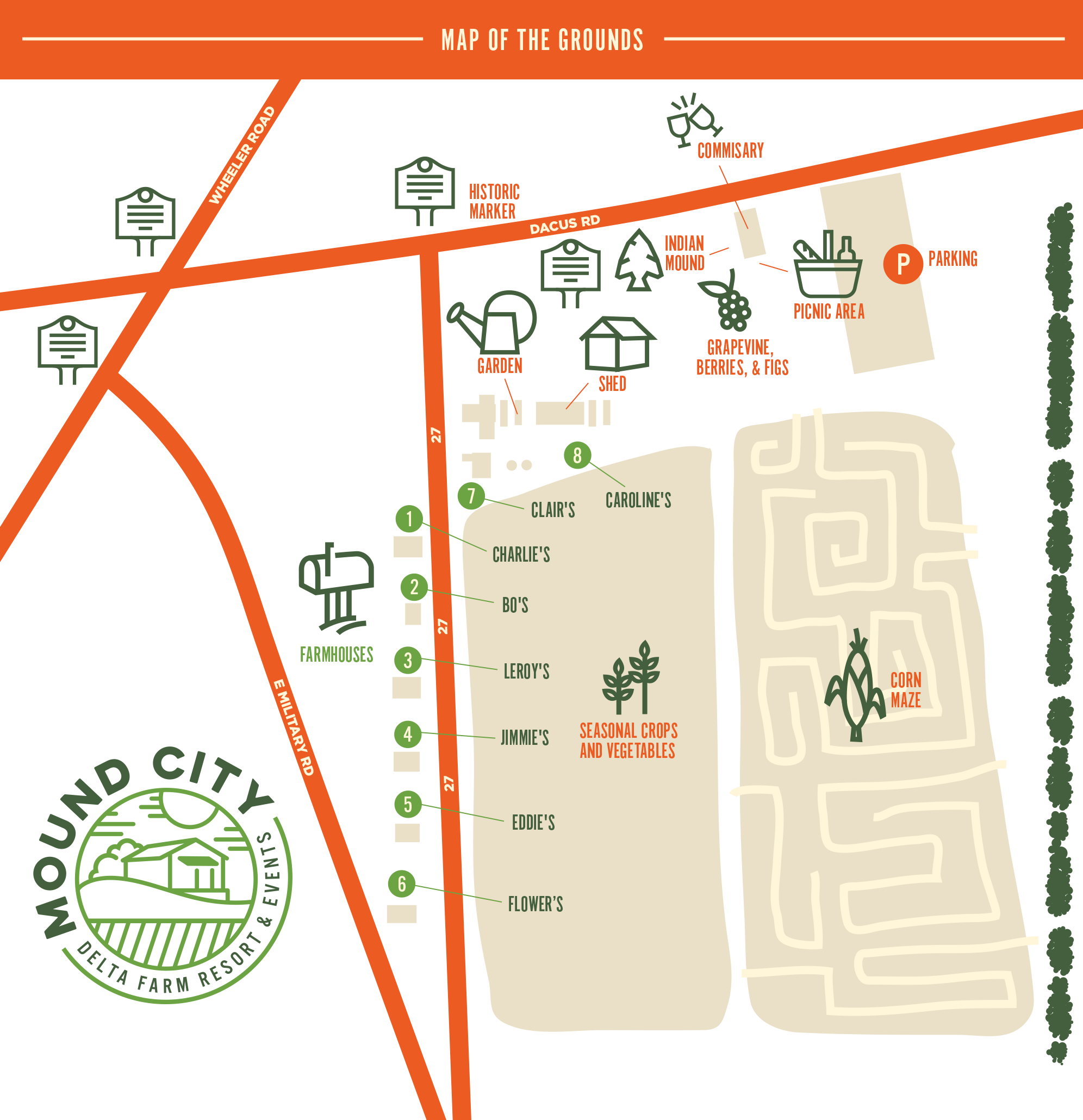 If you want memories to cherish for a lifetime, make them at Mound City. With indoor and outdoor accommodations and unique Delta backdrops everywhere you look, you won't find a more fitting venue for your special occasion.